Before the Blog is a weekly blog meme hosted by Karis Jacobstein over @ YA Litwit. It's an opportunity to showcase books a blogger read and loved prior to starting their blog .  I love this idea because there are so many amazing books I haven't reviewed on A Novel Glimpse because I read them a long time ago. The only rules to this meme are to answer the following questions about the book chosen to review:
Why did you choose this book? 

When did you read this book? 

Who would you recommend this book to? 
_________________________________________________________________________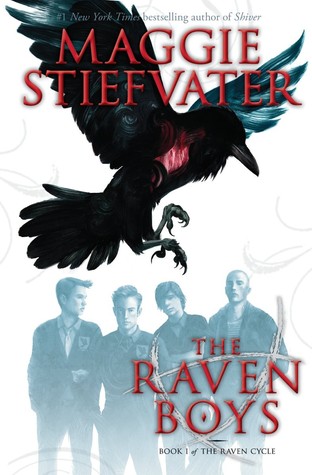 The Raven Boys (The Raven Cycle #1) by Maggie Stiefvater
Publication Date: September 18, 2012
Publisher: Scholastic 
Synopsis:
Blue Sargent's mom can see dead people. Well, soon-to-be dead people. One night every year, Blue joins her mother as she watches the soon-to-be dead walk by. Blue can't see them. She's just there to write down their names. But this time, a boy walks right up and talks to her. Blue's shocked that she can see him.
When Blue runs into Gansey in real life, she can't help but be drawn to him and his group of friends. Normally, Blue avoids the troublesome boys from Aglionby Prep, but this particular group of Raven Boys has her questioning everything she's ever believed.
Blue Sargent has always been told that she will cause her one true love to die. It hasn't been a problem since she has never believed in true love. That belief may be challenged the more she gets to know the Raven Boys.
My rating: 5 out of 5 stars
Why did you choose this book? 
The Raven Boys has the best last line in a book I've ever read. It had me cursing and frustrated that I was going to have to wait for the next book in the series to come out. I love the imagery Maggie Stiefvater creates in her novels. She's super creative and talented. She really knows how to tell a story.
When did you read this book?
I read it when it was released in 2012. I have read the next two books in the series and am eagerly awaiting the fourth and final book.
Who would you recommend this book to? 
YA reader, Urban Fantasy lovers, anyone that likes a good ghost story mystery.