Erika over at Erika in Bookventureland invited anyone that wanted to participate in The Pastry Book Tag to do so. The tag looks so yummy I could pass it up! The Pastry Book Tag was created by Aine  @ Writing On A Vintage Typewriter.
---
Croissant: Name a popular book or series that everyone (including you) loves.
The Twilight Saga by Stephenie Meyer
I know, I know. There are some haters of The Twilight Saga out there, but I loved it. I know a lot of others did, too. Otherwise, there wouldn't have been the movies. It was also about the "feels." It's actually the only series I've ever re-read (minus the last half of book 4 because I didn't love that part) more than once.
Macaron: Name a book that was hard to get through but worth it at the end.
The Lace Reader by Brunonia Barry
I remember reading The Lace Reader for a book group I was in. My sister picked it as our book to read. I wasn't impressed when I started it. The entire time I was reading it I was wondering what was so great about it. Well, it was my first experience with an unreliable narrator. By the end, I was shocked and amazed. I went back and read it a second time immediately. Since then, I think I've read it another time or two. I learn something new each time.
Vol-au-vent: Name a book that you thought would be amazing but fell flat.
Me and Earl and the Dying Girl by Jesse Andrews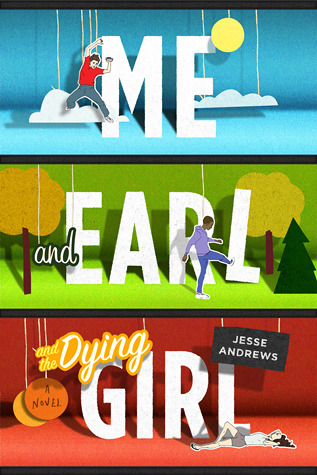 I had such high hopes for Me and Earl and the Dying Girl. It got good reviews and the movie previews looked great. It just didn't live up the hype. I couldn't stand Greg. The only thing I really enjoyed about the book was the banter between Greg and Earl.
Pain au chocolat: Name a book that you thought would be one thing but turned out to be something else.
The Girl on the Train by Paula Hawkins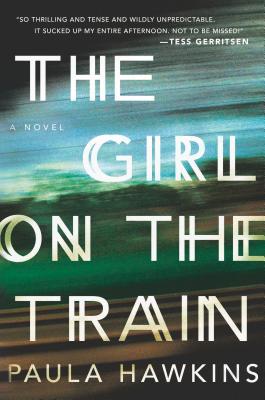 I expected The Girl on the Train to be the next Gone Girl. It wasn't. It was a dark and depressing story about (literally) the girl on the train. Yes, there were some twists but I could see them coming. I felt like it just drug on and on. I expected more. I wanted more suspense and to be thrilled more.
Profiterole: Name a book or series that doesn't get enough attention.
I picked Wild Reckless because it is an amazing story and I don't think enough people know about author Ginger Scott. She's an amazing YA and NA author. I happened to learn about her through a Goodreads group I'm in. If someone hadn't suggested a buddy read of her book, I wouldn't have known about her. Her stories are amazing and emotional. I would compare her writing to Colleen Hoover or Jessica Park. Yes, she's that good!
Croquembouche: Name a book or series that's extremely complex.
The A Song of Fire and Ice series by George R.R. Martin
I don't think I've ever read anything else as complex as this series. There are so many characters, setting and plots to keep track of. It can be mind blowing at times. You really need a notepad and pencil handy when you start reading to keep track of it all.
Napoleon: Name a movie or TV show based off a book that you liked better than the book itself. 
HBO's True Blood based on the Sookie Stackhouse series by Charlaine Harris
It's not that I didn't like the books. I really enjoyed the beginning on the series. It sort of lost me towards the end, but I did read all of the books. What I loved about the T.V. show was that it did an amazing job of bringing the characters to life.
Empanada: Name a book that was bittersweet.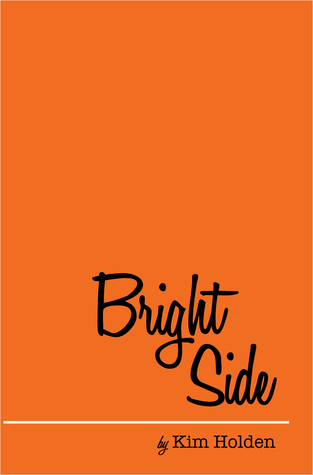 My blog readers have to be getting tired of seeing this book on just about every tag or list I complete, but it really touched me. I don't think a book has ever made me laugh so hard or cry so much.
Kolompeh: Name a book or series that takes place somewhere other than your home country:
The Book Thief by Markus Zusak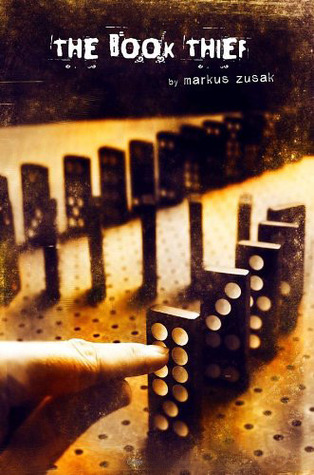 The Book Thief takes place in Nazi Germany. It was obviously a different time and place than 2015 Puyallup, Washington, USA.
Pate a Choux: Name one food from a book or series that you would like to try.
Charlie and the Chocolate Factory by Roald Dahl
Huh. Nothing comes to mind at all. I'm trying to think of books with food in them that I've read recently. I think I'll go with any of the delightful treats in Charlie and the Chocolate Factory. I think I must have it at some point, right? I mean, it's Roald Dahl!
---
So, that's The Pastry Book Tag. I'm inviting anyone that would like to participate to join in!