There have been a ton of fun book tags going around lately. I love participating in them because it's another great way to recommend books. Today, I'm doing the Emoji Book Tag. In this tag, you pair your five most used or recently used emojis to books.
Before I begin the tag, I have to thank Joey for tagging me. If you haven't checked out Joey's blog Thoughts and After Thoughts, you should! It's awesome. I love his take on books and whatnot.
---
 The Surprised Face
A book that definitely brought out my surprised face was Nine Minutes by Beth Flynn. There were so many surprises and questions in this book! It left me shocked and I couldn't wait to read its sequel, Out of Time.
From Goodreads:
On May 15, 1975, fifteen-year-old Ginny Lemon is abducted from a convenience store in Fort Lauderdale by a member of one of the most notorious and brutal motorcycle gangs in South Florida.

From that moment on, her life is forever changed. She gets a new name, a new identity and a new life in the midst of the gang's base on the edge of the Florida Everglades—a frightening, rough and violent world much like the swamps themselves, where everyone has an alias and loyalty is tantamount to survival.

And at the center of it all is the gang's leader, Grizz: massive, ruggedly handsome, terrifying and somehow, when it comes to Ginny, tender. She becomes his obsession and the one true love of his life.

So begins a tale of emotional obsession and manipulation, of a young woman ripped from everything she knows and forced to lean on the one person who provides attention, affection and care: her captor. Precocious and intelligent, but still very much a teenager, Ginny struggles to adapt to her existence, initially fighting and then coming to terms with her captivity.

Will she be rescued? Will she escape? Will she get out alive—or get out at all? Part psychological thriller, part coming-of-age novel, filled with mystery, romance and unexpected turns, Nine Minutes takes readers into the world of one motorcycle gang and inside the heart of a young girl, whose abduction brought about its fall.
---
The Heart Eyes 
The heart eyes or heart face emoji stands for "I love you" or "I love this". I have a ton of books that could fit in this category of emoji, but I'm going to pick Maybe Someday by Colleen Hoover. There's just something about Colleen Hoover's books that make me swoon.
From Goodreads: 
At twenty-two years old, Sydney is enjoying a great life: She's in college, working a steady job, in love with her wonderful boyfriend, Hunter, and rooming with her best friend, Tori. But everything changes when she discovers that Hunter is cheating on her—and she's forced to decide what her next move should be.

Soon, Sydney finds herself captivated by her mysterious and attractive neighbor, Ridge. She can't take her eyes off him or stop listening to the passionate way he plays his guitar every evening out on his balcony. And there's something about Sydney that Ridge can't ignore, either. They soon find themselves needing each other in more ways than one.

A passionate tale of friendship, betrayal, and romance, Maybe Somedaywill immerse readers in Sydney's tumultuous world from the very first page.
---
The Winky Face 
The Winky Face emoji is used to imply humor or flirtation. I'm using it this case to imply humor. A book that made me laugh a lot was Kristan Higgin's Waiting on You. It's the third book in the Blue Heron series, but can be read as a standalone. The heroine in the book, Colleen, is hilarious. I found myself laughing out loud so many times reading it. Ms. Higgins knows how to create really witty characters.
From Goodreads: 
Colleen O'Rourke is in love with love… just not when it comes to herself. Most nights, she can be found behind the bar at the Manningsport, New York, tavern she owns with her twin brother, doling out romantic advice to the lovelorn, mixing martinis and staying more or less happily single. See, ten years ago, Lucas Campbell, her first love, broke her heart… an experience Colleen doesn't want to have again, thanks. Since then, she's been happy with a fling here and there, some elite-level flirting and playing matchmaker to her friends.

But a family emergency has brought Lucas back to town, handsome as ever and still the only man who's ever been able to crack her defenses. Seems like maybe they've got some unfinished business waiting for them—but to find out, Colleen has to let her guard down, or risk losing a second chance with the only man she's ever loved.
---
 The Ugly Cry 
No book has made me ugly cry more than Bright Side by Kim Holden. I swear I cried the last 3/4 of the book. My husband actually got up from the couch and came over to pat me on my shoulder. He kept asking why I would keep reading it if it was making me cry so much. All I could say was, "It's so good, but it's so sad!"
From Goodreads: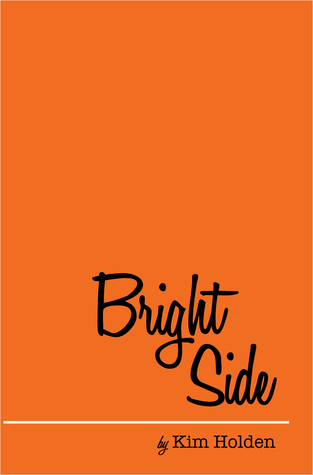 Secrets.
Everyone has one.
Some are bigger than others.
And when secrets are revealed,
Some will heal you …
And some will end you.

Kate Sedgwick's life has been anything but typical. She's endured hardship and tragedy, but throughout it all she remains happy and optimistic (there's a reason her best friend Gus calls her Bright Side). Kate is strong-willed, funny, smart, and musically gifted. She's also never believed in love. So when Kate leaves San Diego to attend college in the small town of Grant, Minnesota, the last thing she expects is to fall in love with Keller Banks.

They both feel it.
But they each have a reason to fight it.
They each have a secret.

And when secrets are revealed,
Some will heal you …
And some will end you.
---
 The Blushing Face
Hmm…What book has embarrassed me? I'm trying to think of a good one. I think I'll go with Fifty Shades of Grey. It's not that I'm embarrassed I read it. I'm more embarrassed that people know what I was reading in it! Nothing like your mom knowing you're reading S&M, right? Lol.
From Goodreads: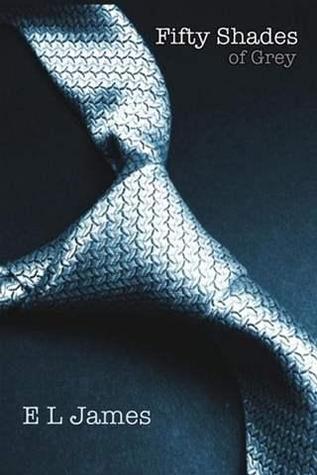 When literature student Anastasia Steele goes to interview young entrepreneur Christian Grey, she encounters a man who is beautiful, brilliant, and intimidating. The unworldly, innocent Ana is startled to realize she wants this man and, despite his enigmatic reserve, finds she is desperate to get close to him. Unable to resist Ana's quiet beauty, wit, and independent spirit, Grey admits he wants her, too—but on his own terms.

Shocked yet thrilled by Grey's singular erotic tastes, Ana hesitates. For all the trappings of success—his multinational businesses, his vast wealth, his loving family—Grey is a man tormented by demons and consumed by the need to control. When the couple embarks on a daring, passionately physical affair, Ana discovers Christian Grey's secrets and explores her own dark desires.

Erotic, amusing, and deeply moving, the Fifty Shades Trilogy is a tale that will obsess you, possess you, and stay with you forever.
---
So, now it's your turn! I tag:
Ali @ I Wuv Books
Maria @ Marwhal
Skylee @ The Night Girl
and anyone else who wants to join in!