I was nominated by the lovely Giselle @ Hardwork Boulevard for the Book Fangirling Blog Award. (Thanks, Giselle!) The award was created over at Book Fangirling.
---
The Rules:
Create a post to accept your award.
Add the blog award button into your post and put it on the side of your blog as a widget. Visit fangirling for the award button.
Answer the questions I have below.
Nominate between 5-10 book bloggers who you think also deserve this award.
Come up with your own 5 questions for your nominees.
---
Giselle's Questions:
1. What book did everyone like and you hated?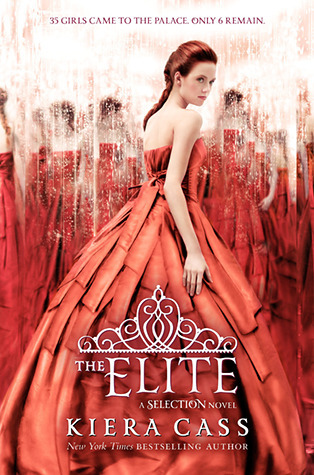 A  couple come to mind but I'm going to go with The Elite by Kiera Cass. I couldn't read more than 43 pages before giving up. America's narration and the love triangle killed it for me. Sorry series lovers, but I could not go on.
2. Book/s that put you in a ridiculous reading slump.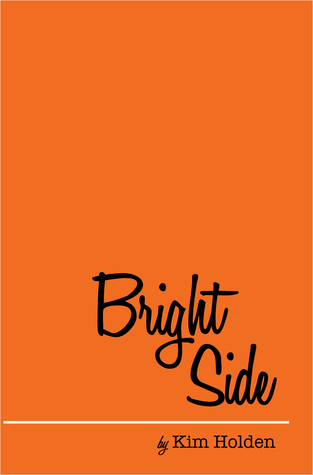 Bright Side by Kim Holden because it was so funny, yet heart wrenching. It destroyed me for a while.
3. Name a book you wish more people knew about.
I wish more people had read Bright Side. If you follow my blog, you'll notice it's on almost every list I make. I love it that much. I also think people should be reading Nine Minutes by Beth Flynn. It's a psychological thriller and the cover doesn't really do it justice. Oh, and I also want people to read all of Ginger Scott's books. They are so good and I don't think enough people have heard of her.
4. Name a book/s you wish they'd turn into a movie.
I would love to see Kurt Sutter make a movie out of Nine Minutes and it's sequel Out of Time. I think he would be the perfect person since he did such an amazing job with Sons of Anarchy. In fact, I would want Charlie Hunnam to play Grizz. 😉 (Oh, and don't click on Out of Time if you haven't read Nine Minutes. Don't ruin it for yourself!)
5. Favorite booktuber/s?
I haven't really checked out booktubers yet.. I need to, but haven't really wanted to spend my time there yet.
---
My questions:
If you had to tell me to read one book and why, what would it be?
What's your favorite non-book book themed item?
Who is the one author you would buy a book from without even reading his/her book's description?
Which character is your favorite bad guy/girl?
What's the best book you've read so far in 2015?
---
I nominate:
Aentee @ Read at Midnight
Arec @ Rainy Thursdays
Carrie @ reading is my superpower
Dimple @ enthrallingdimple
Erika & Miedjel @ partnersinbooks
Jess @ Princessica of Books
Joey @ Thoughts and Afterthoughts
Jordyn @ J. Bookish
Kelly @ Here's to Happy Endings
Kristy @ Kristy Reads
Michelle @ Mishi-Reads
Paige @ Page by Paige
Skylee @ The Night Girl
Sue @ Sue's Reading Corner
Syc @ The Lit(erature) Mermaid