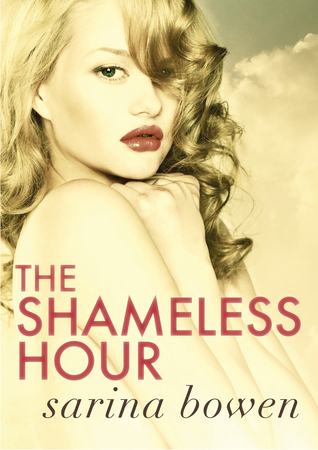 If you've ever been interested in reading Sarina Bowen's The Ivy Years series, now is the time! The Year We Fell Down is FREE on Amazon right now and The Shameless Hour is only $0.99 (for today only)!!!
Goodreads Synopsis:
For Bella, the sweet-talking, free-loving, hip-checking student manager of the Harkness men's hockey team, sex is a second language. She's used to being fluent where others stutter, and the things people say behind her back don't (often) bother her. So she can't understand why her smoking hot downstairs neighbor has so much trouble staying friends after their spontaneous night together. She knows better than to worry about it, but there's something in those espresso eyes that makes her second guess herself.

Rafe is appalled with himself for losing his virginity in a drunken hookup. His strict Catholic upbringing always emphasized loving thy neighbor—but not with a bottle of wine and a box of condoms. The result is an Ivy League bout of awkwardness. But when Bella is leveled by a little bad luck and a downright sinister fraternity stunt, it's Rafe who is there to pick up the pieces.

Bella doesn't want Rafe's help, and she's through with men. Too bad the undeniable spark that crackles between the two of them just can't be extinguished.
I love this NA series and would highly recommend it. You can find my review for The Shameless Hour here.