Thank you to Analee @ Book Snacks for tagging me for the Around the World in YA Book Tag. Check out her post for the tag and her blog. They're really cool!
The Around the World in YA Book Tag was originally created by Becca @ Becca and Books.  The rules are simple: List a country, and then show which favourite book of yours is set in that country. You can use the countries I have used, add your own, or use completely different ones!
I think this post is supposed to be YA books, but I expanded it to all books I've read. I tried to come up with as many countries as I could. All book descriptions in this post are courtesy of Goodreads.
---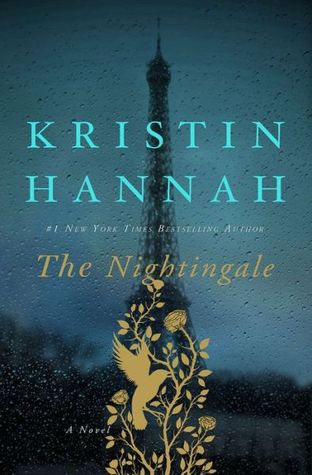 In love we find out who we want to be.
In war we find out who we are.

FRANCE, 1939

In the quiet village of Carriveau, Vianne Mauriac says goodbye to her husband, Antoine, as he heads for the Front. She doesn't believe that the Nazis will invade France…but invade they do, in droves of marching soldiers, in caravans of trucks and tanks, in planes that fill the skies and drop bombs upon the innocent. When France is overrun, Vianne is forced to take an enemy into her house, and suddenly her every move is watched; her life and her child's life is at constant risk. Without food or money or hope, as danger escalates around her, she must make one terrible choice after another.

Vianne's sister, Isabelle, is a rebellious eighteen-year-old girl, searching for purpose with all the reckless passion of youth. While thousands of Parisians march into the unknown terrors of war, she meets the compelling and mysterious Gäetan, a partisan who believes the French can fight the Nazis from within France, and she falls in love as only the young can…completely. When he betrays her, Isabelle races headlong into danger and joins the Resistance, never looking back or giving a thought to the real–and deadly–consequences.

With courage, grace and powerful insight, bestselling author Kristin Hannah takes her talented pen to the epic panorama of WWII and illuminates an intimate part of history seldom seen: the women's war. The Nightingale tells the stories of two sisters, separated by years and experience, by ideals, passion and circumstance, each embarking on her own dangerous path toward survival, love, and freedom in German-occupied, war-torn France–a heartbreakingly beautiful novel that celebrates the resilience of the human spirit and the durability of women. It is a novel for everyone, a novel for a lifetime.
---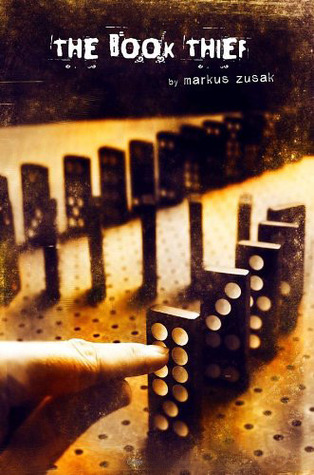 It's just a small story really, about among other things: a girl, some words, an accordionist, some fanatical Germans, a Jewish fist-fighter, and quite a lot of thievery. . . .

Set during World War II in Germany, Markus Zusak's groundbreaking new novel is the story of Liesel Meminger, a foster girl living outside of Munich. Liesel scratches out a meager existence for herself by stealing when she encounters something she can't resist–books. With the help of her accordion-playing foster father, she learns to read and shares her stolen books with her neighbors during bombing raids as well as with the Jewish man hidden in her basement before he is marched to Dachau.

This is an unforgettable story about the ability of books to feed the soul.
---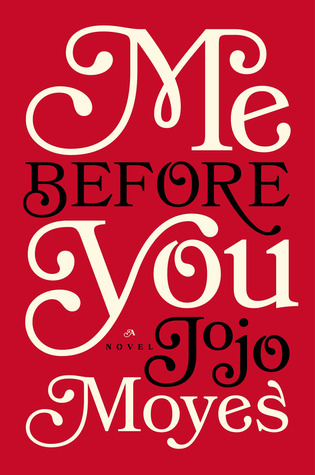 Lou Clark knows lots of things. She knows how many footsteps there are between the bus stop and home. She knows she likes working in The Buttered Bun tea shop and she knows she might not love her boyfriend Patrick.

What Lou doesn't know is she's about to lose her job or that knowing what's coming is what keeps her sane.

Will Traynor knows his motorcycle accident took away his desire to live. He knows everything feels very small and rather joyless now and he knows exactly how he's going to put a stop to that.

What Will doesn't know is that Lou is about to burst into his world in a riot of colour. And neither of them knows they're going to change the other for all time.
---
A wondrous coming-of-age story infused with Chinese folklore, romantic intrigue, adventure, and fascinating, dreamlike twists

Malaya, 1893 Li Lan, the daughter of a genteel but bankrupt Chinese family, has few prospects. But fate intervenes when she receives a proposal from the wealthy and powerful Lim family. They want her to become a ghost bride for the family's only son, who died under mysterious circumstances. Rarely practiced, ghost marriages are often meant to placate a restless spirit. Such a union would guarantee Li Lan a comfortable home for the rest of her days, but at what cost?

As she reluctantly considers the offer, Li Lan is unwillingly drawn into the shadowy parallel world of the Chinese afterlife, with its ghost cities and vengeful spirits. There Li Lan must uncover the Lim family's darkest secrets—and the truth about her own family—before she is trapped in this ghostly world forever.
---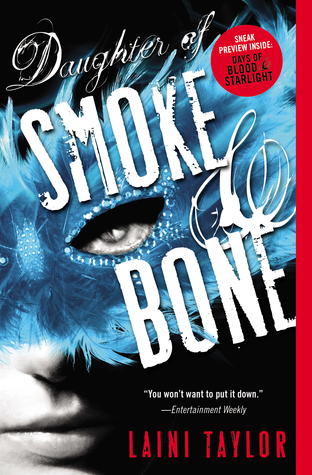 Around the world, black handprints are appearing on doorways, scorched there by winged strangers who have crept through a slit in the sky.

In a dark and dusty shop, a devil's supply of human teeth grown dangerously low.

And in the tangled lanes of Prague, a young art student is about to be caught up in a brutal otherwordly war.

Meet Karou. She fills her sketchbooks with monsters that may or may not be real; she's prone to disappearing on mysterious "errands"; she speaks many languages–not all of them human; and her bright blue hair actually grows out of her head that color. Who is she? That is the question that haunts her, and she's about to find out.

When one of the strangers–beautiful, haunted Akiva–fixes his fire-colored eyes on her in an alley in Marrakesh, the result is blood and starlight, secrets unveiled, and a star-crossed love whose roots drink deep of a violent past. But will Karou live to regret learning the truth about herself?
---
A diffident catering company owner, Max Rosen, learns of the existence of a coded research document authored by her late scientist father. This research is linked to health pills that were unearthed from the site of the Indus Valley Civilization in ancient India. The pills were once the mainstay of German pharmaceutical giant Berliner that Max's grandfather worked for. And these pills were used in horrific Nazi era medical experiments.

When Max learns that the pills and the disturbing secret they hold may be the reason why her father may not have committed suicide as she has always believed, she embarks upon a whirlwind adventure to decode her father's research and find his killers.

In a thrilling ride that takes her and Julian McIntosh, a history professor, across the world, she must keep her wits about her or face dire consequences at the hands of Berliner and other unknown forces, who will stop at nothing to keep the research from coming out. Even as she struggles with her feelings for Julian, Max must brace herself for startling discoveries— her father's research may well reveal a frightening truth connecting Berliner, her grandfather, and perchance, all mankind. And the shocking reality about her father's death is one she may never be able to face.

Colossus is a lightning paced, intelligent suspense drama, blending fact with fiction, thus making it frighteningly plausible. Iyer takes the reader on an electrifying journey through history and exotic locales from ancient India to Berlin in the Nazi era, weaving in present day Chicago, London and Pakistan. A scrumptious blend of thrills, twists, surprises, humor and a dollop of romance, Colossus will remain with the reader long after it has been read and put away.
---
Siem Sigerius is a beloved, brilliant professor of mathematics with a promising future in politics. His family—including a loving wife, two gorgeous, intelligent stepdaughters and a successful future son-in-law—and carefully appointed home in the bucolic countryside complete the portrait of a comfortable, morally upright household. But there are elements of Siem's past that threaten to upend the peace and stability that he has achieved, and when he stumbles upon a deception that's painfully close to home, things begin to fall apart. A cataclysmic explosion in a fireworks factory, the advent of internet pornography, and the reappearances of a discarded, dangerous son all play a terrible role in the spectacular fragmentation of the Sigerius clan.

A riveting portrait of a family in crisis and the ways that even the smallest twists of fate can forever change our lives, Bonita Avenue is an incendiary, unpredictable debut of relationships torn asunder by lies, and minds destroyed by madness.
---
Mikael Blomkvist, crusading journalist and publisher of the magazine Millennium, has decided to run a story that will expose an extensive sex trafficking operation between Eastern Europe and Sweden, implicating well-known and highly placed members of Swedish society, business, and government.

But he has no idea just how explosive the story will be until, on the eve of publication, the two investigating reporters are murdered. And even more shocking for Blomkvist: the fingerprints found on the murder weapon belong to Lisbeth Salander—the troubled, wise-beyond-her-years genius hacker who came to his aid in The Girl with the Dragon Tattoo, and who now becomes the focus and fierce heart of The Girl Who Played with Fire.

As Blomkvist, alone in his belief in Salander's innocence, plunges into an investigation of the slayings, Salander herself is drawn into a murderous hunt in which she is the prey, and which compels her to revisit her dark past in an effort to settle with it once and for all.
---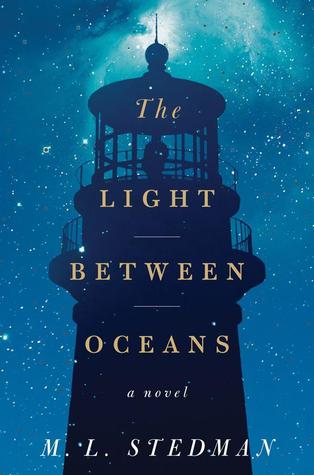 After four harrowing years on the Western Front, Tom Sherbourne returns to Australia and takes a job as the lighthouse keeper on Janus Rock, nearly half a day's journey from the coast. To this isolated island, where the supply boat comes once a season and shore leaves are granted every other year at best, Tom brings a young, bold, and loving wife, Isabel. Years later, after two miscarriages and one stillbirth, the grieving Isabel hears a baby's cries on the wind. A boat has washed up onshore carrying a dead man and a living baby.

Tom, whose records as a lighthouse keeper are meticulous and whose moral principles have withstood a horrific war, wants to report the man and infant immediately. But Isabel has taken the tiny baby to her breast. Against Tom's judgment, they claim her as their own and name her Lucy. When she is two, Tom and Isabel return to the mainland and are reminded that there are other people in the world. Their choice has devastated one of them.

M. L. Stedman's mesmerizing, beautifully written novel seduces us into accommodating Isabel's decision to keep this "gift from God." And we are swept into a story about extraordinarily compelling characters seeking to find their North Star in a world where there is no right answer, where justice for one person is another's tragic loss.

The Light Between Oceans is exquisite and unforgettable, a deeply moving novel.
---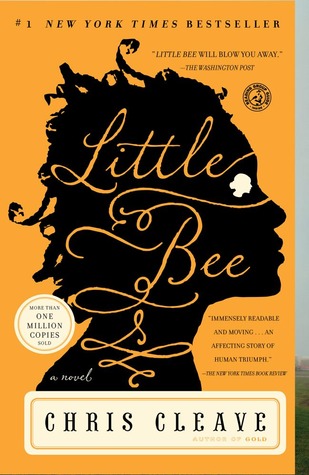 Little Bee, a young Nigerian refugee, has just been released from the British immigration detention center where she has been held under horrific conditions for the past two years, after narrowly escaping a traumatic fate in her homeland of Nigeria. Alone in a foreign country, without a family member, friend, or pound to call her own, she seeks out the only English person she knows. Sarah is a posh young mother and magazine editor with whom Little Bee shares a dark and tumultuous past.

They first met on a beach in Nigeria, where Sarah was vacationing with her husband, Andrew, in an effort to save their marriage after an affair, and their brief encounter has haunted each woman for two years. Now together, they face a disturbing past and an uncertain future with the help of Sarah's four-year-old son, Charlie, who refuses to take off his Batman costume. A sense of humor and an unflinching moral compass allow each woman, and the reader, to believe that even in the face of unspeakable odds, humanity can prevail.
---
When federal judge Grace Silva's teenage son Lane Franklin is taken hostage, Grace knows the only man who can help her is Joe Faroe, the very same man Grace spent a passionate weekend with 16 years ago before she helped send him to jail. Lane is being held prisoner in All Saints School, a private Catholic high school in Mexico, by drug lord Hector Rivas Osuna, the "Butcher of Tijuana," who is demanding the return of money "stolen" from him by his former business associate and Grace's ex-husband, Ted Franklin. The problem is that Grace has not heard from Ted in more than three weeks, and time is running out for Lane. With no other options available, Grace contacts Joe, a former kidnap specialist, hoping he can be persuaded to forget their past differences and rescue Lane before it is too late.
---
Amir is the son of a wealthy Kabul merchant, a member of the ruling caste of Pashtuns. Hassan, his servant and constant companion, is a Hazara, a despised and impoverished caste. Their uncommon bond is torn by Amir's choice to abandon his friend amidst the increasing ethnic, religious, and political tensions of the dying years of the Afghan monarchy, wrenching them far apart. But so strong is the bond between the two boys that Amir journeys back to a distant world, to try to right past wrongs against the only true friend he ever had.

The unforgettable, heartbreaking story of the unlikely friendship between a wealthy boy and the son of his father's servant, The Kite Runner is a beautifully crafted novel set in a country that is in the process of being destroyed. It is about the power of reading, the price of betrayal, and the possibility of redemption; and an exploration of the power of fathers over sons—their love, their sacrifices, their lies.

A sweeping story of family, love, and friendship told against the devastating backdrop of the history of

Afghanistan over the last thirty years, The Kite Runner is an unusual and powerful novel that has become a beloved, one-of-a-kind classic.
---
There's always a chance the past will come back. Always a chance for secrets to reveal themselves…

Claire Monroe thinks she has it handled. She's moved back to her home town, bought a house and has been commissioned by The King Edward Hotel in Toronto to paint three original works. She never imagined that at the conclusion of her meeting she would see Austin McKinley, love of her life and world-renowned rocker, walk into the lobby. Letting him go six years ago so he could fulfill his rock star dreams was the hardest thing she ever had to do. Seeing him now involves a revelation she isn't prepared to face.

All Austin sees in the lobby of his hotel is the woman responsible for sending him into a tailspin. His destructive behavior had been the result of a broken heart and a shattered dream that didn't include his music. For six years he's kept up the façade for his band. Yellow Scarlet hit the big time, and he couldn't just up and leave. But he has finally reached his limit. The band is taking a badly needed break to regroup and rest. Seeing Claire is unexpected, and the realization that he still loves her grates at his every nerve.

Austin will fall in love again and will quickly find out that they have a bond that can never be severed.

Their love is young, it is real and it is irrevocable.
---
And just for fun, I'm adding some books from my part of the United States of America: Washington State. 🙂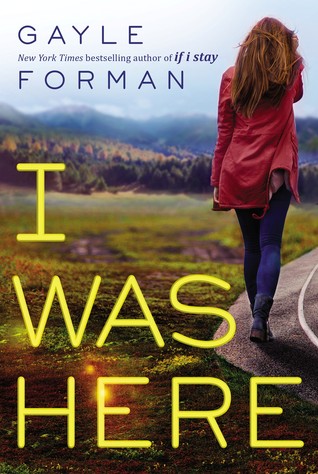 Cody and Meg were inseparable.
Two peas in a pod.
Until . . . they weren't anymore.

When her best friend Meg drinks a bottle of industrial-strength cleaner alone in a motel room, Cody is understandably shocked and devastated. She and Meg shared everything—so how was there no warning? But when Cody travels to Meg's college town to pack up the belongings left behind, she discovers that there's a lot that Meg never told her. About her old roommates, the sort of people Cody never would have met in her dead-end small town in Washington. About Ben McAllister, the boy with a guitar and a sneer, who broke Meg's heart. And about an encrypted computer file that Cody can't open—until she does, and suddenly everything Cody thought she knew about her best friend's death gets thrown into question.

I Was Here is Gayle Forman at her finest, a taut, emotional, and ultimately redemptive story about redefining the meaning of family and finding a way to move forward even in the face of unspeakable loss.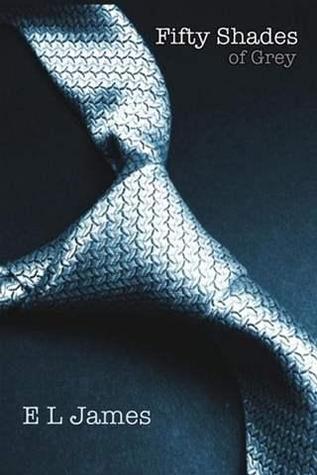 When literature student Anastasia Steele goes to interview young entrepreneur Christian Grey, she encounters a man who is beautiful, brilliant, and intimidating. The unworldly, innocent Ana is startled to realize she wants this man and, despite his enigmatic reserve, finds she is desperate to get close to him. Unable to resist Ana's quiet beauty, wit, and independent spirit, Grey admits he wants her, too—but on his own terms.

Shocked yet thrilled by Grey's singular erotic tastes, Ana hesitates. For all the trappings of success—his multinational businesses, his vast wealth, his loving family—Grey is a man tormented by demons and consumed by the need to control. When the couple embarks on a daring, passionately physical affair, Ana discovers Christian Grey's secrets and explores her own dark desires.

Erotic, amusing, and deeply moving, the Fifty Shades Trilogy is a tale that will obsess you, possess you, and stay with you forever.

This book is intended for mature audiences.
The Challenge: Piper has one month to get the rock band Dumb a paying gig.

The Deal: If she does it, Piper will become the band's manager and get her share of the profits.

The Catch: How can Piper possibly manage one egomaniacal pretty boy, one talentless piece of eye candy, one crush, one silent rocker, and one angry girl? And how can she do it when she's deaf?

Piper can't hear Dumb's music, but with growing self-confidence, a budding romance, and a new understanding of the decision her family made to buy a cochlear implant for her deaf baby sister, she discovers her own inner rock star and what it truly means to be a flavor of Dumb.
About three things I was absolutely positive.

First, Edward was a vampire.

Second, there was a part of him—and I didn't know how dominant that part might be—that thirsted for my blood.

And third, I was unconditionally and irrevocably in love with him.

In the first book of the Twilight Saga, internationally bestselling author Stephenie Meyer introduces Bella Swan and Edward Cullen, a pair of star-crossed lovers whose forbidden relationship ripens against the backdrop of small-town suspicion and a mysterious coven of vampires. This is a love story with bite.
---
Now it's your turn:
Claire @ Art and Soul
Erika @ Erika in Bookventureland
Giselle @ Hardwork Boulevard
Jenna @ Reading with Jenna
Jesse @ Books at Dawn
Joey @ Thoughts and Afterthoughts
Raven @ Dreamy Addictions
Skylee @ The Night Girl
and anyone else that wants to be tagged!