The Dim Sum Book Tag is the brainchild of two of my favorite book bloggers Joey @ Thoughts and Afterthoughts and Jenna @ Reading With Jenna. I would like to thank Joey for tagging me for this incredibly yummy tag!
Dim sum is a style of Chinese cuisine whereby food is served in small (tapas-like) portions and is common during yum cha (which literally means: drinking tea). This tag is inspired by good company and good eats.
Here are some rules to devour this tag:
Thank the blogger who nominated you, linking back to their site
Devour dim sum and answer the tag questions
Tag five others to join your round table for some dim sum fun
Food coma
(If you could link to Joey or Jenna's post, they would love to compile a list of taggers who completed it!)
---
Tea: A book that started off hot but quickly turned cold: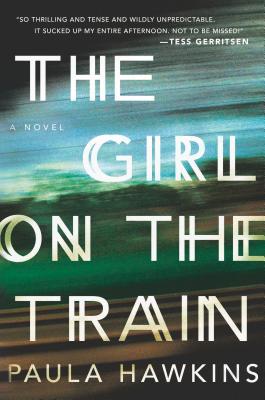 I know a lot of people aren't going to agree with this, but I have to choose Paula Hawkin's The Girl on the Train. It started out interesting enough but it lost me pretty early on. I just couldn't find anything interesting about the main character, Rachel. I don't have to like a character but I must have some reason to keep reading. I finished it, but I wish I had that time back.
---
Chiu Chow Dumpling: A book that features elements of land and sea: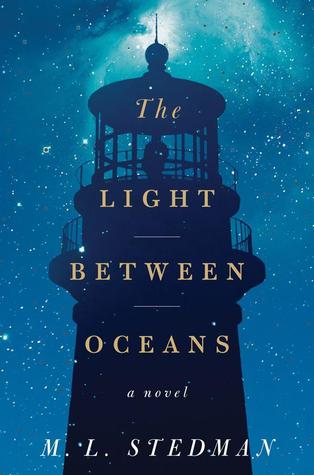 The Light Between Oceans by M.L. Stedman was the first book that came to mind for this one. It has both elements of land and sea. It's about a young couple that live and operate a lighthouse in Australia on Jonas Rock. They are isolated at the lighthouse and only receive deliveries once a year. When a baby shows up on their shore, the wife believes it was a blessing from God. Keeping the baby will change their lives forever.
---
Rice Noodle Roll: A favorite multi-layered character you've read (i.e. Traits? Skills?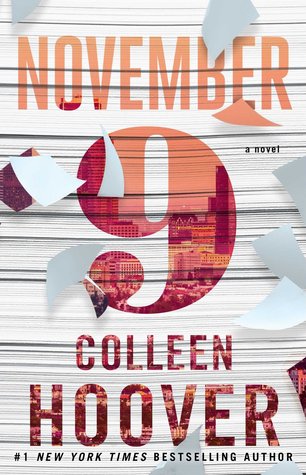 Morally Ambiguous?)
I have to admit I was a little stumped on this one. I didn't have a character that jumped to mind. After thinking about it for a while, I decided to go with Benton Kessler from Colleen Hoover's November 9. There's a lot going on with this dude throughout the book. Some of it is good, some of it is bad. But I don't want to ruin anyone's reading experience, so that's all I'm saying.
---
Shrimp Dumpling: A book with a transparent blurb that gives the story away
I'm going with How to Be Brave by E. Katherine Kottaras for Shrimp Dumplings. The blurb basically tells it all. A girl's mom died and now she's taking on a list of 15 "brave" things to do. She starts doing these (some stupid, some illegal) things and all her relationships are put to the test. I was hoping it would be uplifting. It wasn't. It was pretty depressing.
---
Steamed BBQ Pork Buns: A book that is fluffy on the outside but packs a punch of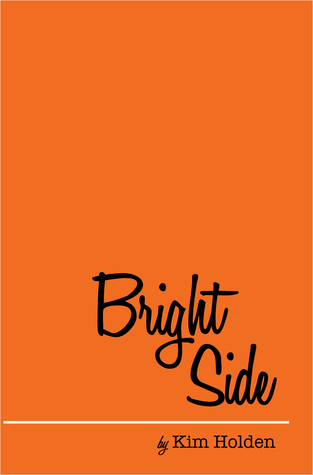 flavor (e.g. Message? Depth? Controversy?)
When I think of books with great messages and surprising depth, Bright Side by Kim Holden comes to mind. What I thought would be a typical New Adult love story was anything but. It was heartwarming, heart-wrenching and uplifting all in one. I still think about Bright Side all the time. It helps me put life in perspective some times.
---
Chicken Feet: A book with divided opinions
Colleen Hoover's Maybe Someday is definitely a book with divided opinions. People either love it or hate it. I'm in the love category, but I can understand why people wouldn't like it. Cheating is a trigger for some people and they can't stand to read it. I guess when I think about it, I think about the reality of the situation. It sucks, but it happens. I felt Ms. Hoover did a great portraying the situation and didn't really glamorize it.
---
Lotus-Wrapped Sticky Rice: A book you've received/given that was nicely
packaged
The last book I received was a gift from my mom for my birthday. It was Flight For Control by Karlene Petitt. My mom heard her speak at an event and had the book signed for me. Ms. Petitt is a local author who worked in the airline industry for years. I'm really excited to read this book soon.
---
Egg Custard Tart: A book that uses simple ingredients and clichés but executes it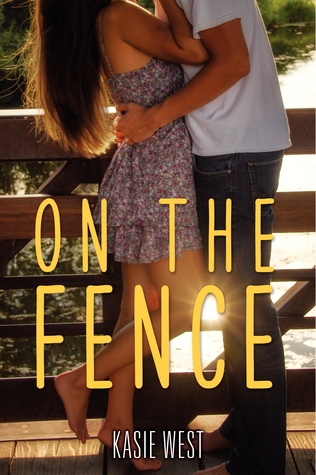 perfectly
On the Fence by Kasie West is the perfect example of an Egg Custard Tart. It's simple and sweet. Charlie is a tomboy who was raised by her father along with her brothers. She's ultra competitive and interested in sports. When she starts working in a clothing boutique, she starts discovering a more feminine side of herself.
---
Mango Pudding with Evaporated Milk: Any book
recommendation + beverage/snack that's a winning combination 
The book I'm constantly recommending to people is Beth Flynn's Nine Minutes. It's a book that could easily be overlooked. The cover (in my opinion) isn't very flattering and the book description is a little disturbing. It didn't sound like a book I would want to read. It was recommended to me and I absolutely loved it. It is a book I couldn't put down and it was filled with good surprises. I would pair it with a big bag of M&M's or your favorite candy because you might need to stress eat while reading it.
---
Fried Sesame Balls: A book with embossed text/design you just love to run your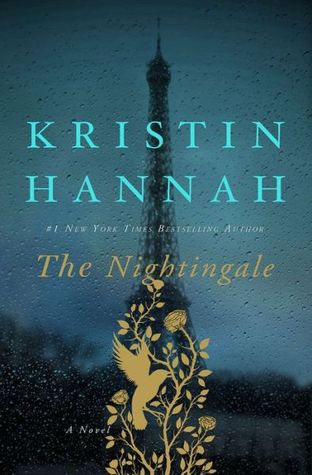 fingers over
The last hardback book I read was The Nightingale by Kristin Hannah. It had a little raised area on it that was a nightingale. That was probably the last book cover I ran my fingers over.
---
Dim Sum Steam Cart: The type of carrying bag you use to bring books around (take
a picture!)
When I'm going on a trip or need to carry a book around, I use this awesome tote that my sister got me for my birthday last year. It says, "I like big books and I cannot lie."
---
I tag:
Alex @ Alextheshadowgirl's Blog
Carrie @ Reading is My Superpower
Claire @ Art and Soul
Dimple @ Enthrallingdimple
Hayley @ RatherTooFondOfBooks
Jane @ Greenish Bookshelf
Jessica @ Mud and Stars
Jordyn @ J.Bookish
Kelly @ Here's to Happy Endings
Lucía @ Making Days Better
Maren @ The Worn Bookmark
Michelle @ Mishi Reads
Paige @ Page by Paige
Raven @ Dreamy Addictions
Skylee @ The Night Girl
Stephanie @ Stephanie's Book Reviews