The Seasons of Book Blogging Tag was created by Jordyn @ J. Bookish for the end of her Tag Week. I was one of the lucky bloggers to be tagged in the original post. Thank you, Jordyn!
---
Rules and Regulations:
Thank the creator and the person who tagged you.
Begin with the month in which you have been tagged and move forward from there!
State the best gift you've ever been given after you answer the question for your birthday month.
Tag whomever you'd like when you're finished.. or else you'll be "it" forever.
Have fun, of course!
---
November is the month when we're reminded of how much we have to be thankful for. Choose one book you're grateful for having read and give a shout-out to the person who recommended it!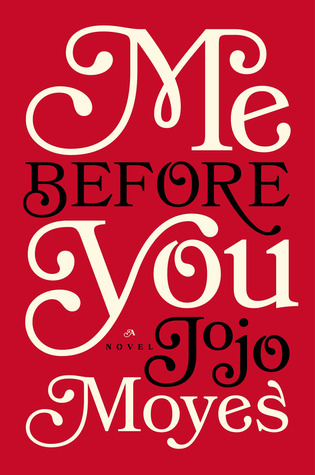 Me Before You by Jojo Moyes was the first book I ever read that really made me examine some of my thoughts on life and death. I have the amazing BookPage magazine I pick up monthly at my local Pierce County Library for the recommendation.
---
December is a time when friends and families come together and celebrate. Name one book you would give as a gift.
The truth is I have already given Ugly Love twice as a gift. I gave it to both of my best friends. They both loved it. I would give it to any of my other friends that love to read.
---
January begins a new year. Name a resolution you made this year and if you've kept it or not!
I don't really make resolutions. I did tell myself that I was going to stop letting little insecurities keep me from enjoying life, though. I think I've done a pretty good job so far.
---
February is the month for relationships. Name your favorite book relationship: romantic, platonic, or familial, your choice!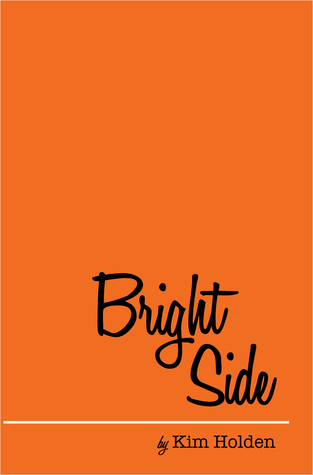 Bright Side kind of encompasses all of those relationships. I love the friendships in this book. If I could be friends with any book characters, it would be the ones in Bright Side. I also love the familial and romantic relationships in it.
---
March is the month for luck and new beginnings. Name a book or series that you would like to re-experience as if you'd never read it.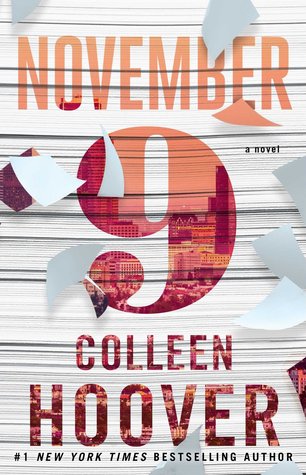 This is such a book for book lovers. I wish I could re-experience it all over again for the first time. It was so much fun and really cool.
---
April is a spectacularly ordinary month. Name a book that was so over-hyped that it just could not live up to your expectations.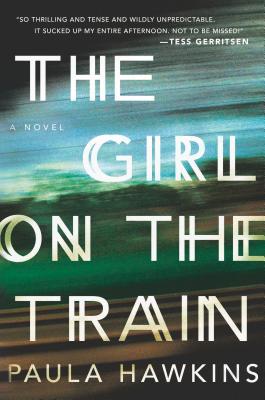 Wow. This one totally did not meet the hype surrounding it. I was expecting greatness and it let me down. I don't usually play in to hype at all, but this one I really was expecting more from. It was just so boring.
---
May is the month when the flowers start to bloom. Name a book that was a pleasant surprise to you.
I've said this a million times, but I wouldn't have picked this book up if it hadn't come highly recommended. First, the cover doesn't attract me. Second, the description didn't really entice me. I just wasn't sure I wanted to read an abduction story. BUT it was awesome! If you like psychological thrillers, you should really check this one out.
---
June is the time to take a break. Name a book or genre that you like to read when you just need to check out.
I like a good, sweet romance when I just want to check out. Ali Novak, Kasie West or any YA / Adult contemporary romances will do.
---
July is the time to celebrate your independence! Name a book that made you see fireworks. (Figuratively. Please don't light books on fire.)
This book got me and it got me good. I was like, "WHAT?!?!" when I finished it.
---
August is the hottest month of the year. Pick an up-and-coming author that you think will be the next hottest thing.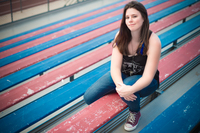 Ginger Scott has several books out, but I wasn't aware of them until a Goodreads group I am in wanted to do a buddy read of one of them. I absolutely loved it and went on to read all of her books. No one else I know has really heard of her. I think she should be the next hottest thing!
---
September is time for students to go back to school! Pick a book you read for school that you actually enjoyed.
Um…It's been way too long since I read anything for school! The only books I remember reading in college weren't that enjoyable. I guess I'll have to go with Of Mice and Men since it's the only high school book I remember reading now.
---
October is time to celebrate Halloween! Pick one character that you would love to dress up as for Halloween.
It would be fun to have my daughter be Mal and to be Maleficent. Or we could be Evie and the Evil Queen. My daughter would love that.
Oh, and the best gift I've ever been given. Hmm…Is it cheesy if I say my family? That would be it. Or I did get a really cool Electra beach cruiser bicycle for Christmas one year. That was awesome!
---
I tag:
Alex @ Alextheshadowgirl's Blog
Carrie @ Reading is My Superpower
Claire @ Art and Soul
Dimple @ Enthrallingdimple
Jenna @ Reading with Jenna
Jessica @ Mud and Stars
Joey @ Thoughts and Afterthoughts
Kelly @ Here's to Happy Endings
Lucía @ Making Days Better
Maren @ The Worn Bookmark
Michelle @ Mishi Reads
Paige @ Page by Paige
Raven @ Dreamy Addictions
Skylee @ The Night Girl
Stephanie @ Stephanie's Book Reviews