I think I've watched more animated films and television shows in the last eight years as a mom than I have my entire life. Some of those films have definitely been from Pixar. I've seen the Toy Story movies and Monsters, Inc. more times than I can count! So I have to thank Lois @ My Midnight Musing for tagging me for this fun Pixar Book Tag. If you haven't checked out Lois' blog, please do. It's a lot of fun. 🙂
---
TOY STORY: A BOOK WHERE YOU WANTED THE CHARACTERS TO COME TO LIFE.
I really, really want Kate to be my BFF.
---
A BUG'S LIFE: A CHARACTER WHO GOES THROUGH A TRANSFORMATION.
I'm going to say Lou Clark. I think she learned a lot about herself.
---
MONSTERS INC: A STRONG/SCARY CHARACTER DEVELOPS A SOFT SIDE FOR SOMEONE.
Mean scary motorcycle gang member Grizz is all soft and sweet for Ginny.
---
FINDING NEMO: "P. SHERMAN, 42 WALLABY WAY, SYDNEY." A BOOK THAT HAS AN ADDRESS OR QUOTE THAT'S BURNED INTO YOUR MEMORY FOREVER.
"You'll never find yourself if you're lost in someone else."
-Colleen Hoover, November 9
---
THE INCREDIBLES: COOLEST BOOK FAMILY.
The Garretts. I love all of them!
---
CARS 1,2,3: A BOOK THAT KEEPS GETTING SEQUELS YOU FEEL ARE NOT NEEDED.
I have to agree with Lois on this one. There are way too many books in this series. I wish it would have ended after book 3. It would have been an awesome trilogy.
---
RATATOUILLE: A BOOK FEATURING A NON-HUMAN/HUMANOID.
One POV is a squirrel. Another is a bench. It's incredibly cute.
---
WALL-E: A BOOK THAT MADE YOU LONELY.
If you want to know why, then you need to read Bright Side first.
---
UP: A BOOK WHOSE CHARACTERS MADE YOU QUICKLY BECOME EMOTIONALLY INVESTED IN.
Cass Owens and Tyson Preeter. They each had their own handicap to deal with, and their individual and combined strengths sucked me in.
---
BRAVE: NAME A BOOK WITH A STRONG MOTHER/DAUGHTER RELATIONSHIP.
I love the bond Murphy has with her mom…and her dad.
---
INSIDE OUT: NAME A BOOK THAT COULD BE ONE OF YOUR CORE MEMORIES.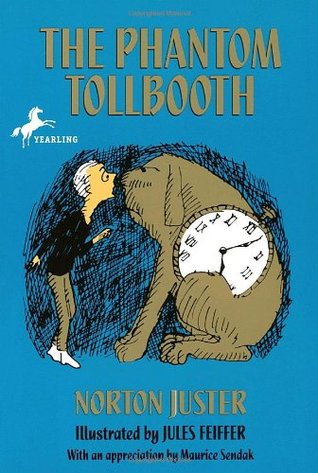 I can remember my 4th grade teacher reading this book to our class. I can picture the room in my head and where I was sitting and listening.
---
I TAG:
Ashley @ What's She Reading?
Claire @ Art and Soul
Carrie @ reading is my superpower
Lila @ The Bookkeeper's Secrets
Marie @ Drizzle and Hurricane Books
Raven @ Dreamy Addictions